Mother:  Nebraskcoons Winnie Pooh.  "Winnie".  Red Silver Classic Tabby.  Clear of HCM gene by Parentage.  Both parents have clear HCM scans and clear genetics testing.  Winnie is clear via parentage.
Father:  Prairiebaby Herbie of Nebraskcoons.  "Herbie".  Black Silver Tabby and White. All genetics screenings negative.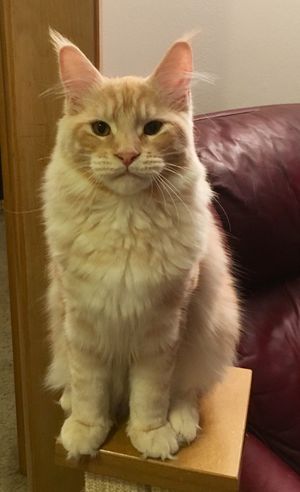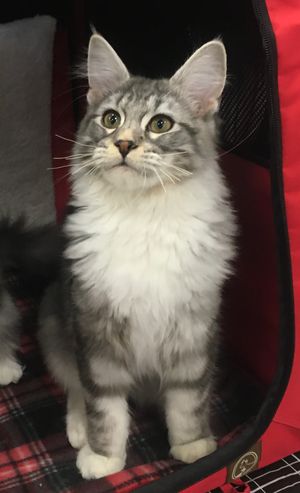 RESERVED for Emily and Logan. $1200. "Harper". Female. Blue Silver Torbie and White.
Share photo gallery