Mother:  Nebraskcoons Cleopawtra. "Cleo".   Brown patched tabby.  Polydactyl.  wonderful personality.  Won best poly kitten in TICA Great Lakes Region.
Father: "Xander".  X-Angel of Darkness from Tassel Magic.  Black smoke.  polydactyl.  Imported from Russia.  Large. Gentle boy.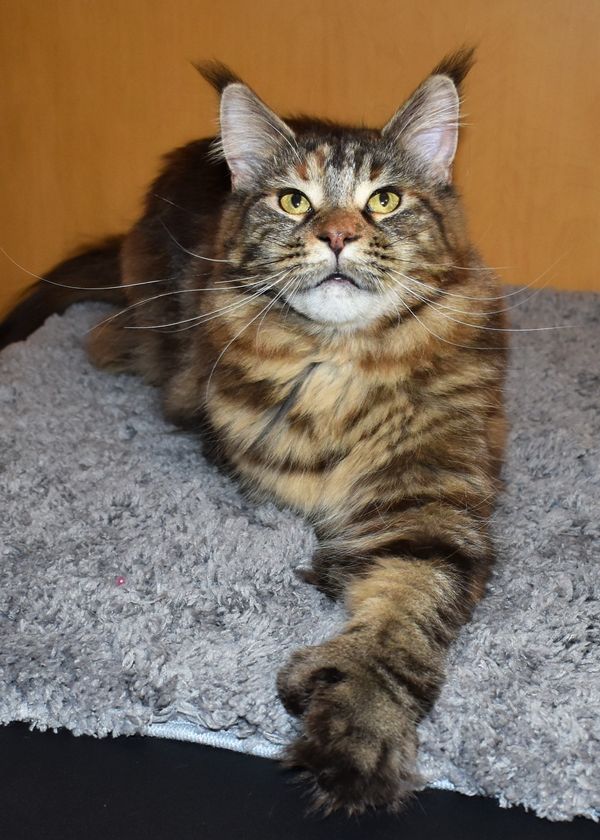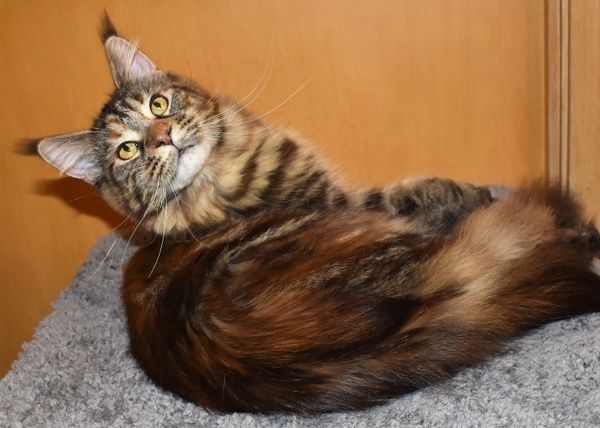 RESERVED for Melissa and Megan S. $1200. "Malia". Female. Blue Silver patched tabby. poly on front.
Share photo gallery
You are visitor number: 3316