Litter W-2.  Date of Birth:  12/19/21.  Mother:  Tassel Magic Hennessy (Henny).  Father: Nebraskcoons Benny Gee (Benji).
RESERVED for Gabrielle T.  Mother is spayed and also available to adopt.  She is a very loving and gentle girl.  Adoption fee to be determined.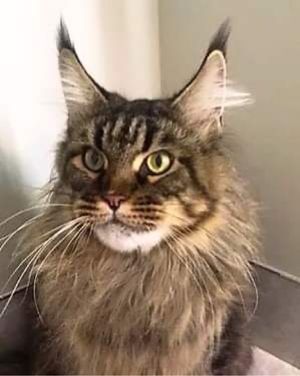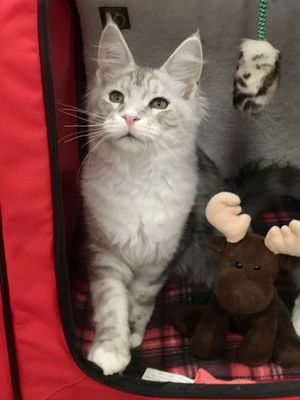 Home with Lynda F. "Willis". $1700, Male. Brown Tabby.
ON HOLD for Nebraskcoons. "Wallace". $1700. Male. Silver Mackerel Tabby.
Stays with Nebraskcoons. "Wynona". $1500. Female. Brown Mackerel Tabby
Home with Ann M. "Wanda". $1500. Female. Silver Tabby and White.
Nebraskcoons. "Woodrow". Male. Blue Smoke