Litter J. Parents Nadia and Winner. Date of birth 1-7-18. More Information and pictures coming soon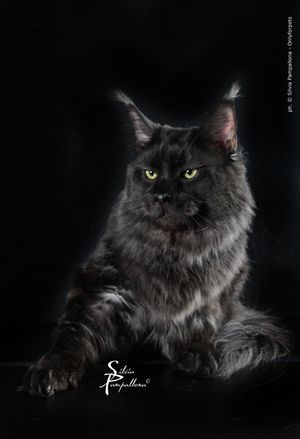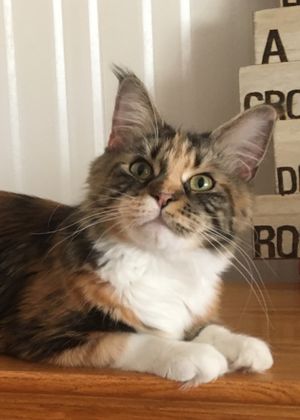 Jazzy. Female. Silver Torbie with White. Stays with us
2016/5/18

Champion in TICA. Quad Champion in ACFA. TICA Regional Winner for Best Black Smoke Maine Coon. Black Smoke. TICA & ACFA registered. Imported from Russia. HCM n/n. SMA n/n. PKD n/n. HCM heart scan normal. International Champion bloodlines.

2015/6/13

"NADIA". Double Champion ACFA.
Brown Patched Classic with White. ACFA and TICA registered. HCM N/N, SMA N/N. PKdef N/N. PKD N/N. Many champions in her bloodlines.